The Peninsula Hong Kong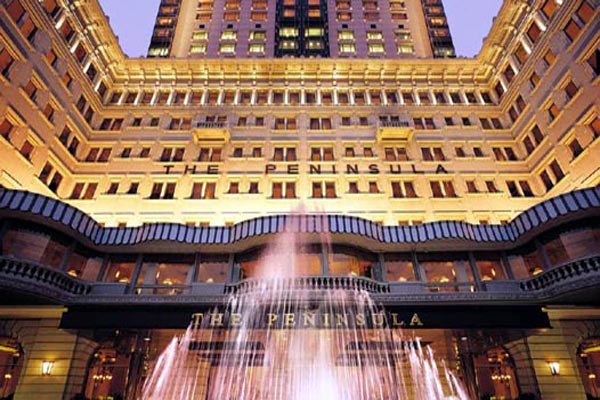 The Peninsula Hong Kong has long been hailed as one of the finest hotels in the world. Created nearly 80 years ago in the glamorous 1920s, the legendary "Grande Dame of the Far East" continues to set hotel standards worldwide, offering a blend of the best of Eastern and Western hospitality in an atmosphere of unmatched classical grandeur and timeless elegance.
The Peninsula Hong Kong offers the ultimate in luxury accommodations with the most spacious hotel rooms and suites in Hong Kong. Each one of the hotel's opulent guest rooms is comfortable and stylish and equipped with advanced technology for the convenience of hotel guests - underlined, of course, by the world-famous Peninsula service.
Address
Salisbury Road, Kowloon, Hong Kong, SAR
Enquires
Tel: (852) 2920 2888
Fax: (852) 2722 4170
E-mail:
phk@peninsula.com
Star
5-satrs
Transportation and Map
Distances To / From the Hotel
- Hong Kong International Airport: 45 minutes by car, 8 minutes by helicopter
- Ocean Terminal: 10 minutes on foot
- MTR Station: 1 minute on foot
- MTR to Central: 10 minutes by subway
- Star Ferry: 10 minutes on foot
- Star Ferry to Central: 15 minutes by ferry
- China Ferry Terminal: 15 minutes on foot
Rooms and Suites
The Peninsula Hong Kong Hotel consists 246 guest rooms and 54 suites. Among the most spacious in Hong Kong, all rooms and suites in The Peninsula Hong Kong are furnished to the very highest standards of luxury, blending classical European elegance with subtle Oriental influences. Rooms are designed not only for their comfort and style, but also for maximum convenience, including a range of advanced technologies. Guests have a choice of rooms and suites in either the grand, historic Original Building or the more contemporary floors of The Peninsula Tower, with commanding views of the harbor and the city.
Services and Facilities
- The Peninsula Boutique
- Business Center
- Rolls-Royce Fleet
- Helicopter Tours
- Spa
- Fitness Centre
- Swimming Pool
Website
http://hongkong.peninsula.com/